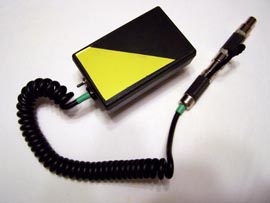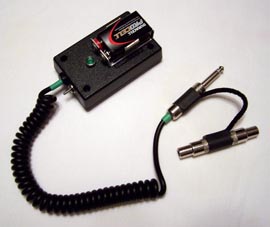 Most electronic problems start with symptoms.
Oxidation, faulty wires, power supply problems, bad tubes and the like create dirty signal problems and impurities in your guitar signal. The guitar signal in its natural state is a small fragile signal. Pure Tone is achieved thru a Pure Signal Path. A Cleaner Signal equals a fuller richer tone and better sustain at low volumes. 100% Reliability in your gear show after show is a beautiful thing.
The Isolator is an all in one diagnostic tool developed by Brian Brown to find potential problems in your rig BEFORE they ruin a show. The Isolator is a hands-free "Test Tone" that generates a signal that you run thru your rig allowing you to manually check connections, cables, tubes, power supplies and more. Find oxidation, loose wires, bad tubes, faulty circuit boards and bad cables easily before they become a bigger problem. Do preventative maintenance to your rig on your schedule rather than risking it cutting out in the middle of a gig. The Tech's new best friend, the Isolator is perfect for the Professional Tech, Touring Musicians, Music Studios or Musicians that really care about their tone. Easy to use, and, available for the first time to the general public. The Isolator is a major reason why Trey Anastasio and Brian Brown have had hundreds of problem free shows in a row. No one wants to see a tech up on stage during the set.
Download the pdf of the instructions by clicking here.